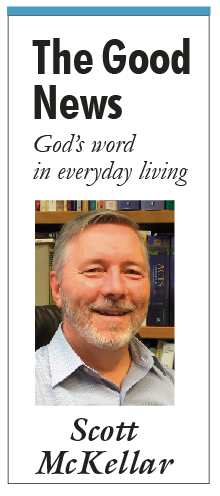 Pope Pius XI instituted the Solemnity of Our Lord Jesus Christ, King of The Universe in 1925. We celebrate this solemnity on the last Sunday of ordinary time.
In the Our Father prayer, Jesus taught us to pray, "Thy kingdom come, thy will be done on earth as it is in heaven." God's kingdom is not so much a place as God's reign and rule over all of creation. A fundamental aspect of our salvation is the exercise of both faith and repentance. By saying "Yes" to Jesus we are inviting him to be the Lord of our life.
Pope Pius XI saw the celebration of the lordship of Christ the King as a means of encouraging us to live a holy life in our private, public and political life. This feast was intended to foster a deeper understanding of the lordship of Christ as King in every area of our life.
In declaring this solemnity, Pope Pius XI notes that "not one of our faculties is exempt from his empire." Christ must reign in our minds, in our wills, in our hearts, and in our bodies "as instruments for the interior sanctification of our souls." Very much like our present time, Pope Pius XI notes that Christ, "has been cast out of public life, despised, neglected and ignored" (QP, 32) For many in our modern world, faith has become a purely personal and private matter.
The fathers of the Second Vatican Council characterized the "breach between faith and daily life" as "one of the more serious errors of our time" (GS 43). "Let there be no false opposition," they admonish us "between professional and social activity and the life of religion. The Christian who neglects his temporal duties neglects God and risks his eternal salvation" (GS 43).
We must follow the example of Christ who engaged in the secular work of carpentry in order to "fuse all human effort, domestic, professional, scientific and technical in a vital synthesis with religious values, which co-ordinate everything in the highest way to God's glory" (GS 43). The Compendium of the Social Doctrine of the Church reminds us, "Evangelizing the social sector, then, means infusing into the human heart the power of meaning and freedom found in the Gospel, in order to promote a society befitting mankind because it befits Christ: it means building a city of man that is more human because it is in greater conformity with the Kingdom of God" (CSDC 63). Through the lordship of Christ as King we can transform our daily lives into occasions where we experience God's grace through our daily work.
Jesus Christ came to establish his reign and rule by proclaiming the coming of God's kingdom; "The time is fulfilled, and the kingdom of God is at hand; repent, and believe in the gospel." (Mark 1:15).
Fulfilling many Old Testament promises, Jesus revealed himself as the 'Christ' or Messiah. This term means the "Anointed One." God's Covenant with David (2 Sam 7:12-16) is re-echoed in the Psalms in relation to the coronation of future kings. The term "The Lord's Anointed" or Messiah, becomes a title for the Israelite King (1 Samuel 24:6; 2 Samuel 1:14; cf. Ps 2:2).
The Psalmist notes, "I have found David, my servant; with my holy oil I have anointed him . . . I will set his hand upon the sea, and his right hand upon the rivers. He shall cry to me, 'You are my Father, my God, and the Rock of my salvation!' And I will make him the first-born, the highest of the kings of the earth." (Psalm 89: 21-27).
David is not the literal first-born son of his family. This title emphasizes his relation to God as father and his resulting greatness or preeminence as king. This psalm is echoed in our reading from Colossians where Jesus is called, "the firstborn of all creation" and "the beginning, the firstborn from the dead, that in all things he himself might be preeminent." First-born is a messianic title of kingship.
In our gospel reading this Sunday we encounter Jesus the Messiah and 'King of the Jews.' Unexpectedly Jesus' kingly throne is the cross. While many people in the gospel account watch Jesus, we see four different reactions. One group fails to recognize Jesus in the apparent contradiction of the cross. The leaders of the people sneer at Jesus, the soldiers mock him, and one of the robbers blasphemes.
In the wisdom tradition of the Old Testament the 'wise person' is frequently contrasted with the 'fool' (Proverbs 15:33; Sirach 1:27). In fact, five different words in Hebrew are used to designate the concept 'fool' and they form a continuum from a person who is simply young and naïve to someone who has seriously hardened their heart again the truth (Proverbs 14:9; 19:28). At this extreme end is 'a mocker,' a fool who openly mocks and sneers at the consequences of his choices, and is resistant to all reproof.
The other robber, whom tradition calls the 'good thief,' demonstrates true humility and the path to wisdom which enables him to understand. He asks Jesus, "Jesus, remember me when you come into your kingdom." This act of faith prompts Jesus to reply, "Amen, I say to you, today you will be with me in Paradise."
Jesus calls to each one of us individually. "The kingdom of God is at hand. Repent, and believe in the gospel" (Mark 1:15). What does it mean to allow Jesus to be the "lord" of our life? It is not enough to allow Jesus to rule our life only while we are at Mass on Sunday. Our private life and our life in the midst of the world must also be submitted to our Lord and King.
Imagine what would happen if each of us began each day by offering up our daily lives to Christ. Our daily work can become a means of our sanctification. Let us renew our desire to be united to Christ the King in all things.
Scott McKellar is associate director of the Bishop Helmsing Institute.
Daily Scripture Readings
For complete daily Scripture texts, click here. http://www.usccb.org
Monday, November 21
Revelation 14:1-3, 4b-5
Psalms 24:1bc-2, 3-4ab, 5-6
Luke 21:1-4
Tuesday, November 22
Revelation 14:14-19
Psalms 96:10, 11-12, 13
Luke 21:5-11
Wednesday, November 23
Revelation 15:1-4
Psalms 98:1, 2-3ab, 7-8, 9
Luke 21:12-19
Thanksgiving Day
Thursday, November 24
Sirach 50:22-24
Psalms 145:2-3, 4-5, 6-7, 8-9, 10-11
1 Corinthians 1:3-9
Luke 17:11-19
Friday, November 25
Revelation 20:1-4, 11—21:2
Psalms 84:3, 4, 5-6a and 8a
Luke 21:29-33
Saturday, November 26
Revelation 22:1-7
Psalms 95:1-2, 3-5, 6-7ab
Luke 21:34-36
First Sunday af Advent, November 27
Isaiah 2:1-5
Psalms 122: 1-2, 3-4, 4-5, 6-7, 8-9
Romans 13:11-14
Matthew 24:37-44
Monday, November 28
Isaiah 4:2-6
Psalms 122:1-2, 3-4b, 4cd-5, 6-7, 8-9
Matthew 8:5-11
Tuesday, November 29
Isaiah 11:1-10
Psalms 72:1-2, 7-8, 12-13, 17
Luke 10:21-24
Wednesday, November 30
Romans 10:9-18
Psalms 19:8, 9, 10, 11
Matthew 4:18-22
Thursday, December 1
Isaiah 26:1-6
Psalms 118:1 & 8-9, 19-21, 25-27a
Matthew 7:21, 24-27
Friday, December 2
Isaiah 29:17-24
Psalms 27:1, 4, 13-14
Matthew 9:27-31
Saturday, December 3
Isaiah 30:19-21, 23-26
Psalms 147:1-2, 3-4, 5-6
Matthew 9:35b-10:1, 5a, 6-8
Second Sunday of Advent, December 4
Isaiah 11:1-10
Psalms 72:1-2, 7-8, 12-13, 17
Romans 15:4-9
Matthew 3:1-12
The full text of the Scripture readings for this week and next week can be found here: http://www.usccb.org/
Click on the "Daily Readings" tab on the right hand side of the page.