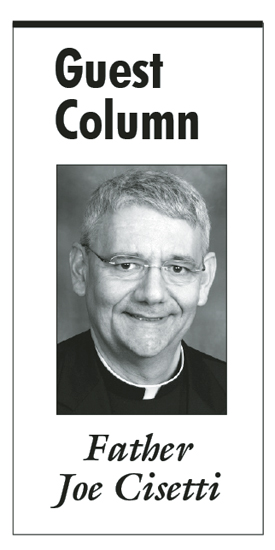 There is a story of a man who saw another man drowning in a swimming pool. Realizing that he was drowning, he cried out to him instructions on how to tread water. As you can imagine, that did not work. Next he threw the man a line but it missed. Finally, he realized that he had to jump into the pool to save the drowning man.
That is what we celebrate at Christmas. God has entered into our world. He has jumped into the pool where we have been drowning in sin. Jesus is the human face of God. In him the creator has become a creature and God has become human. The one who is immortal is now mortal. Once invisible he becomes visible. It has been said that now, in him, we can look down to heaven.
Christmas, is not a season but a way of life. It is a way of life that realizes God continues to remain with us in the midst of the struggles and challenges of life whether they be emotional, interpersonal, economic, spiritual or of any other type. Struggles of one sort or another will be present with us unto death. So will the presence of Christ.
At Christmas we celebrate the gift of himself that God makes to us. And the gifts we exchange can serve as small reflections of God's generosity. The Christ child comes seeking hospitality in our crowded world and our crowded hearts. Will he find hospitality at the inn of your heart today? More importantly, will he find hospitality in your heart tomorrow and next week and all the days of your life?
What is the gift we bring? What can we bring? He does not need sweaters or video games. If you are looking for a gift to give the Christ child, consider something unusual this year. Come to the crib and leave a resentment that you have been carrying. Come to the stable and let go of a grudge or some bitterness that may have been growing in your heart. Come before the infant and lay aside your pride and anger. These things are not pleasing to him in themselves, but giving them up is a wonderful gift to the Christ Child–and to ourselves.
Alfred Delp was a Jesuit priest arrested and eventually exacuted by the Nazis. He spent the final months of his life in jail, usually in handcuffs. At Christmas in 1944 from the darkness of his prison cell he wrote:
We should not avoid the burdens God gives us. They lead us into the blessing of God….Let us trust life because we do not have to live it alone. God lives it with us.
In the Eucharist, Jesus continues to enter into our world. In the Eucharist he continues to jump into the swimming pool of our drowning world. We do not live life alone. God lives it with us.
In the Eucharist, everyday is truly Christmas.
Father Joe Cisetti is Pastor of St. Therese Parish, North.