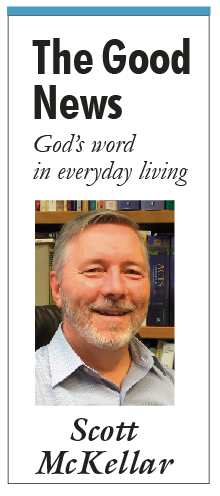 Several years ago, the Pew Research group reported on Google search trends for the word 'Church.'  They discovered three peak times of year for this search. The highest number of searches occurred at Easter, the second highest was Christmas and the third surprisingly was Ash Wednesday.
In fact, Ash Wednesday is one of the most popular days of the year to attend Church services. Not surprisingly the topic of 'penance' also surges to a high on Google trends each year around Ash Wednesday. To the amazement of many parishioners, crowds of new people show up to receive their ashes who apparently don't regularly attend Mass on Sundays.
In Christian tradition ashes have symbolized mortality, repentance, morning, and penance. Originally ashes were imposed on the foreheads of those who were entering the rite of penitents. At the time of St. Augustine penitents would confess their sins, observe a time of penance and then be reconciled through the Church by the laying on of the hands of the Bishop. Although we now observe a more private discipline for penance, the central ideas of acknowledging our sins, being sorry, repenting, confessing, receiving absolution and doing penance remain.
Ash Wednesday in our current liturgy involves a solemn call to repentance with a reading from Joel who cries out "return to me with your whole heart, with fasting, weeping, and mourning" (Joel 2:12). Ash Wednesday signals the beginning of Lent which is a protracted season of penance in preparation for Easter.
In the Gospel for the first Sunday of Lent, Jesus is led by the Spirit into the desert to fast and to be tempted for forty days and forty nights. In imitation of this forty day fast, Lent was originally forty days long (forty-six days but excluding the six Sundays).
The three temptations of Jesus in the desert, involve food, riches or worldly glory, and false worship. In imitation of Jesus, these temptations are countered by the traditional penances of the Lenten season – fasting, alms giving and prayer.
Connected to the season of Lent there are several precepts or positive laws made by Church authorities to guarantee for the faithful the indispensable minimum in prayer and moral effort for our growth in holiness (CCC 2041-2043). The second of these precepts requires the faithful to confess their sins at least once a year, while the third requires the faithful to receive the sacrament of the Eucharist at least during the Easter season.
Pope Pius XII in his encyclical The Mystical Body of Christ, notes that while there are many ways we can atone for venial sins, such assisting at the Eucharist, or by other prayers, or penance, it is still highly recommended that we frequently use the sacrament of Confession.
Pope Pius XII lists seven reasons in favor of frequent confession of even venial sins (Mystici Corporis Christi, 88).
He notes that genuine self-knowledge is increased through the act of confession. By regularly engaging in a self-examination of our soul we gain a greater knowledge of our faults. This knowledge helps us to stay alert and to struggle more effectively against our faults.
Through the practice of frequent confession, we are also helped to gain Christian humility. Humility is not thinking of ourselves in a negative light, but rather becoming more self-aware of who we really are. It is not humility to declare that we are a bad cook if we are a good one or a good one if we are really a poor one. Humility is an honest self-evaluation. Regularly confessing our sins helps us to keep this balance.
Thirdly, Pope Pius XII notes that through frequent confession our bad habits are corrected. Accountability is often the first step toward changing our bad habits. Both the act of coming before Jesus in the confessional and the support of the priest as an advisor and director will strengthen our resolve to overcome our bad habits. Obviously some more serious sins and addictions may require additional support and counseling outside the confessional.
Pope Pius XII also notes that through frequent confession 'spiritual neglect and tepidity' are resisted. Even while depending on the grace of the Holy Spirit, the spiritual life is like an incline plane that we are attempting to ascend. If we stop putting effort into our ascent we will find ourselves slipping backward or becoming lukewarm. Regular confession can help us to keep struggling forward.
Regular confession can also enable us to purify our conscience. Our conscience is a kind of moral compass which we must follow. Pope Pius XII reminds us that our conscience must be formed and purified or it will not react as it should. Regular confession helps us form a healthy conscience which keeps our moral compass pointing in the right direction.
St. Pope John Paul II warns that a deformation, numbness or 'deadening' of conscience in our time has led to a loss of the sense of sin in our culture. As a remedy for this problem he urges for a renewed reception of the sacrament which is "more filled with faith, and not anxious but trusting" and further that there would be "a more frequent celebration of the sacrament which is seen to be completely filled with the Lord's merciful love." (Reconciliation and Penance 31).
Pope Pius XII also reminds us of two more benefits. Through regular use of confession, the will is strengthened and self-control is attained. Grace builds on virtue, but even our virtues are super-naturalized through the graces of the sacrament.
Finally, and most importantly, Pope Pius XII notes that "grace is increased in virtue of the Sacrament itself" (MCC, 88). This means that if we confess that we are struggling with a certain sin, such as gossip or envy or sinful curiosity, we will receive specific graces to heal this specific fault. St. Pope John Paul II repeats this same point noting "Above all it should be emphasized that the grace proper to the sacramental celebration has a great remedial power and helps to remove the very roots of sin." (RP 32).
As we think about our acts of Lenten penance this year involving fasting, alms giving and prayer let us first begin this journey with a careful examination of conscience and recourse to the sacrament of confession. Let us make this journey in humility, sharpening our conscience, and desiring to overcome our faults. Let us gladly receive the graces which flow from this sacrament.
Scott McKellar is the associate director of the Bishop Helmsing Institute.
Daily Scripture Readings
For complete daily Scripture texts, click here. http://www.usccb.org
Monday, March 6
Leviticus 19:1-2, 11-18
Psalms 19:8, 9, 10, 15
Matthew 25:31-46
Tuesday, March 7
Isaiah 55:10-11
Psalms 34:4-5, 6-7, 16-17, 18-19
Matthew 6:7-15
Wednesday, March 8
Jonah 3:1-10
Psalms 51:3-4, 12-13, 18-19
Luke 11:29-32
Thursday, March 9
Esther C:12, 14-16, 23-25
Psalms 138:1-2ab, 2cde-3, 7c-8
Matthew 7:7-12
Friday, March 10
Ezekiel 18:21-28
Psalms 130:1-2, 3-4, 5-7a, 7bc-8
Matthew 5:20-26
Saturday, March 11
Deuteronomy 26:16-19
Psalms 119:1-2, 4-5, 7-8
Matthew 5:43-48
Second Sunday of Lent, March 12
Genesis 12:1-4a
Psalms 33:4-5, 18-19, 20, 22
2 Timothy 1:8B-10
Matthew 17:1-9
Monday, March 13
Daniel 9:4b-10
Psalms 79:8, 9, 11 & 13
Luke 6:36-38
Tuesday, March 14
Isaiah 1:10, 16-20
Psalms 50:8-9, 16bc-17, 21 & 23
Matthew 23:1-12
Wednesday, March 15
Jeremiah 18:18-20
Psalms 31:5-6, 14, 15-16
Matthew 20:17-28
Thursday, March 16
Jeremiah 17:5-10
Psalms 1:1-2, 3, 4 & 6
Luke 16:19-31
Friday, March 17
Genesis 37:3-4, 12-13a, 17b-28a
Psalms 105:16-17, 18-19, 20-21
Matthew 21:33-43, 45-46
Saturday, March 18
Micah 7:14-15, 18-20
Psalms 103:1-2, 3-4, 9-10, 11-12
Luke 15:1-3, 11-32
Third Sunday of Lent, March 19
Exodus 17:3-7
Psalms 95:1-2, 6-7, 8-9
Romans 5:1-2, 5-8
John 4:5-42
The full text of the Scripture readings for this week and next week can be found here: http://www.usccb.org/
Click on the "Daily Readings" tab on the right hand side of the page.