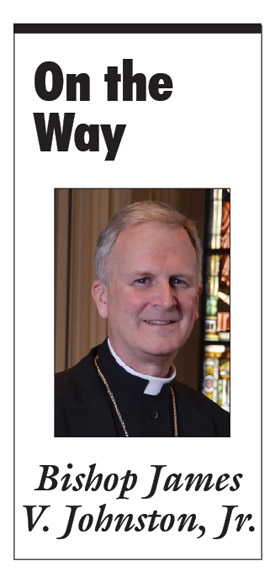 This week Christians celebrate the definitive event in history, the bodily Resurrection of Jesus Christ from the dead. Along with the Incarnation (God coming as man into the world he created), this event changed the meaning of human existence forever. Now, everything must be considered in the light of the Resurrection . . . everything.
To paraphrase George Weigel, the Catholic intellectual and writer, without Jesus Christ and the Resurrection, life is just "one damned thing after another." With Jesus Christ and his Resurrection, every life is a dramatic arena of creation, sin, redemption and sanctification. We have hope.
The Resurrection changes everything—the way we see sin and injustice; the way we see our own occasions of suffering. Because of this we can live without desperation and despair, even when the worst happens. Instead, we can trust in the love that is stronger than death, and that in the end all will be well. Is this not what Saint Paul was conveying when he wrote to the Church at Rome: "We know that in everything God works for good with those who love him, who are called according to his purpose" (Rm 8:28) (emphasis added). It is a great mystery and a great promise that God will somehow use even the bad things in life for some good purpose in his plan if we love him and trust him!
This month is Child Abuse Prevention Month, and on April 26th our diocese will have a special day of prayer for the healing of all victims of child sexual abuse, particularly those abused by someone in the Church, and for their families, friends, and our entire community. In other words, we will pray for resurrection.
One cannot think of too many evils greater than the sexual abuse of a child. Our first priority as a people of faith is to care for and help the survivors of such evil. We can do much as people of faith and compassion to accompany our brothers and sisters who carry deep wounds. But, we also realize that there are some things that only God can heal and overcome, and questions only he can answer. In the Resurrection, he begins to do both. Jesus' Resurrection is the healing of human sin and its evil effects, and it is the first part of his answer to human suffering, especially the suffering of the innocent. God's response to evil and suffering is to plunge into it with us and lift us out of it. The rest of the answer we will have to wait for.
Please join me at Mass at our Cathedral of the Immaculate Conception in Kansas City on April 26, 2017 at 12:15 p.m. to pray for healing of all victims of child sexual abuse; or, if you cannot attend, I urge you to offer other special prayers for all those who are still hurting and in need of healing as well as those who accompany them.
As we celebrate the Resurrection, let us pray that all of our wounded brothers and sisters will experience resurrection too.
Wishing you all a Blessed Easter!