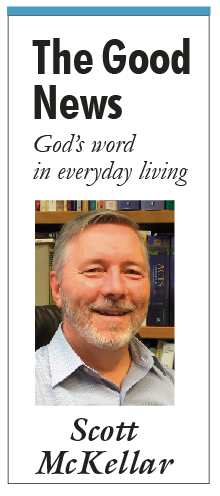 Recently Canadian philosopher, Charles Taylor, asked an interesting question. Why is it so hard to believe in God in our modern world? In the year 1500 it seemed virtually impossible not to believe in God? How did we get to this very different place? Believing in God today is like swimming against the current, while 1500 years ago it was like being carried along by the same current.
The medieval village was once dominated by the towering cathedral which symbolized a single over-arching meaning centered on God. In the modern city, this cathedral is now dwarfed by a sea of competing monumental buildings which symbolize powerful corporations, victorious entrepreneurs, and above all the triumph of science over nature and progress over history.
But far from being self-evident the modern mindset must coach its listeners to ignore their own deepest instincts for peace and happiness. They must argue that our motivation to believe in God is a childish temptation. After all, hasn't science disproven the supernatural? Aren't our desires for belief, devotion and piety a kind of childish nostalgia like that of J. M. Barrie's, Peter Pan?
Yet this modern mindset is not arguing from a position of self-evident truth but rather pouring forth an elaborate sales pitch for a value-laden story, or master narrative for our lives. This mindset is a counter-gospel which claims to be driven by progress and science.
A few years ago, I attended a lecture by a neuroscientist who confidently asserted to his audience that "Science had disproven the existence of the human soul." I questioned him at the break asking him for evidence of such studies. After an awkward silence and some humming and hawing, he admitted that there of course were no such studies. To his credit he recanted after the break admitting publicly that this statement was false.
There is no need here to put science and faith in conflict. We must not deny the reality and progress of our modern scientific knowledge, but we have a solemn duty to question unscientific assertions such as "Science has refuted God" or "Our faith has many offensive, outdated parts that we can no longer accept."
The essential question is what is our progress for? Does it lead to our happiness? Freedom by itself is like the wind. True freedom is the freedom to pursue something that is good, not just the freedom to make any choice we like. As St. John Paul II notes, "God's plan poses no threat to man's genuine freedom; on the contrary, the acceptance of God's plan is the only way to affirm that freedom" (VS 45).
In this Sunday's Gospel, Jesus uses a figure of speech to compare himself to the Good Shepherd. There is a powerful bond between a shepherd and the sheep. The shepherd has a relationship with the sheep such that they "hear his voice, as he calls his own sheep by name and leads them out" (John 10:3). The sheep "will not follow a stranger; they will run away from him, because they do not recognize the voice of strangers" (John 10:5).
Each one of us is called to have a personal relationship with Jesus that "involves making a genuine commitment to him and a personal decision to follow him as a disciple" (NDC 48). By getting to know Christ, we hear his voice and can distinguish it from the voice of the stranger.
The job of the shepherd is to protect the sheep and to lead them to happiness. In Jesus' figure of speech, the other voice is that of a thief and a robber who "comes only to steal and slaughter and destroy" while the Good Shepherd comes to bring abundant life (John 10:10).
Jesus declares, "I am the good shepherd, and I know mine and mine know me, just as the Father knows me and I know the Father; and I will lay down my life for the sheep" (John 10:14-15). Jesus died to bring us to a life of peace and ultimate fulfillment, both in this life and in the one to come. Jesus died to pay the penalty for our sins and invites each one of us to receive his gift of eternal life. Jesus died so that we might enter into a personal relationship with him.
Like sheep, many of us have wandered away from the safety of the shepherd. Perhaps we were enticed by other voices promising happiness or peace that never came about. Perhaps we just drifted along and didn't think about who was leading us.
Jesus promises, "I am the gate. Whoever enters through me will be saved, and will come in and go out and find pasture" (John 10:9). One of the beautiful truths about being Catholic is that we are always only one confession away from being home. No matter how far we have wandered, Jesus is still the Good Shepherd who desires to bring us back into the safety of his fold.
Today listen to his voice. He is calling you by name. I invite you to take a moment to pray to him and recommit yourself to follow him. "Jesus I am sorry that I have wandered away. Let me again enter your fold. Let me hear your voice. I promise to listen and to follow you."
He will help you to find the green pasture you have been seeking in your heart. "Cast all your anxieties on him, for he cares about you" (1 Peter 5:7).
Why is it so hard to believe? There are so many voices in the modern world that make empty promises. Jesus promises us abundant life and true happiness. Do we trust him? Let us open our hearts to the voice of the Good Shepherd who lays down his life for us. Let us find his voice in our own reading of Scripture and in personal prayer. We cannot help but find him there! He knows each of us by name.
Scott McKellar is associate director of the Office of Discipleship and Faith Formation.
Daily Scripture Readings
For complete daily Scripture texts, click here. http://www.usccb.org
Monday, May 8
Acts 11:1-18
Psalms 42:2-3; 43:3, 4
John 10:11-18
Tuesday, May 9
Acts 11:19-26
Psalms 87:1b-3, 4-5, 6-7
John 10:22-30
Wednesday, May 10
Acts 12:24—13:5a
Psalms 67:2-3, 5, 6 & 8
John 12:44-50
Thursday, May 11
Acts 13:13-25
Psalms 89:2-3, 21-22, 25 & 27
John 13:16-20
Friday, May 12
Acts 13:26-33
Psalms 2:6-7, 8-9, 10-11ab
John 14:1-6
Saturday, May 13
Acts 13:44-52
Psalms 98:1, 2-3ab, 3cd-4
John 14:7-14
Fifth Sunday of Easter, May 14
Acts 6:1-7
Psalms 33:1-2, 4-5, 18-19
1 Peter 2:4-9
John 14:1-12
Monday, May 15
Acts 14:5-18
Psalms 115:1-2, 3-4, 15-16
John 14:21-26
Tuesday, May 16
Acts 14:19-28
Psalms 145:10-11, 12-13ab, 21
John 14:27-31a
Wednesday, May 17
Acts 15:1-6
Psalms 122:1-2, 3-4ab, 4cd-5
John 15:1-8
Thursday, May 18
Acts 15:7-21
Psalms 96:1-2a, 2b-3, 10
John 15:9-11
Friday, May 19
Acts 15:22-31
Psalms 57:8-9, 10 & 12
John 15:12-17
Saturday, May 20
Acts 16:1-10
Psalms 100:1b-2, 3, 5
John 15:18-21
Sixth Sunday of Easter, May 21
Acts 8:5-8, 14-17
Psalms 66:1-3, 4-5, 6-7, 16, 20
1 Peter 3:15-18
John 14:15-21
The full text of the Scripture readings for this week and next week can be found here: http://www.usccb.org/
Click on the "Daily Readings" tab on the right hand side of the page.