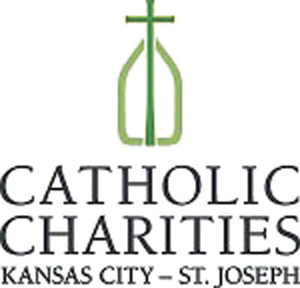 By Sara Kraft
For the third year, Catholic Charities of Kansas City-St. Joseph raised awareness of the numerous selfless volunteers across northwest Missouri at their annual Reflections of Hope luncheon held at Our Lady of Guadalupe Catholic Church in St. Joseph. The luncheon recognizes those in Northwest Missouri who serve the way St. Teresa of Calcutta served others.
"These nominees spend countless hours helping others and reaching out. Like St. Teresa, they do little acts of kindness, small things in a great way. They don't want recognition, but it is very important they are shown appreciation. They have a way of being Christ to others. They should be recognized," explained Elaine Ingle, Chair of the Catholic Charities Advisory Board in St. Joseph. The board offers advice, advocates, assists in raising funds, and promotes the work of Catholic Charities in the fifteen counties of northwest Missouri.
"It was very humbling to receive the award," explained Anne Frank. Anne volunteers at Our Lady of Guadalupe Parish in numerous ways, including treasurer of the Altar Society, coordinating delivery of collected items to local food pantries, Christmas Adoption Outreach, and Sunshine Card Outreach where they make cards once a month for parishioners for a birthday luncheon and shut-ins. "I don't do my volunteer work to be recognized. There are a lot of people who do more than me, and I was very grateful and humbled to receive the award."
The award recipients came from many different locations in northwest Missouri and a variety of volunteer backgrounds. Nominees were solicited through parish bulletins and members of the Catholic Charities advisory council. Additionally, nomination forms were sent to over 300 northwest Missouri businesses. A number of nominees were also obtained by word of mouth. The form of service varied. Some nominees are active in school communities while others are active in the community in other ways. Not all nominees were even Catholic.
The other award recipients inspired the award winners. "I was really impressed with all the people receiving the awards," explained Diane Ricci, chair of Christmas Adoption Outreach for Our Lady of Guadalupe Parish in St. Joseph. She has been helping with the project for too many years to remember, but has been chairing the project for the past five years. "There were so many people who did so much dating back numerous years. I thought it was moving to hear all the stories."
The Christmas outreach program helps local families in financial need have a Christmas celebration. This includes children from local St. Joseph Catholic Schools nominated by the principals, new immigrant families through St. Patrick Parish in St. Joseph (who are not necessarily Catholic), and Pine Ridge Indian Reservation families.
"There's no way we can even scratch the surface of the need. Principals of the Catholic School children recommend families. These families get so used to going without that they don't think they need help. They are usually the most deserving," Diane added.
The luncheon continues to get bigger each year. This year, twenty-three volunteers received the St. Teresa of Calcutta Service Awards, compared to thirteen volunteers last year. Each volunteer received a single rose and a statue of the homeless Jesus reclining on a park bench.
The 2017 award recipients are: Penny Adams, Barbara Aubrey, Georjeana Armagost, Faustino Barbosa, Rika Bergonzoni, Romona Boatright, Annie Brill, Nancy Clisbee, Mark Dobbs, Mary Fisher, Anne Frank, Darrick Inscho, Jean Mazur, Janene McEnaney, Cindy Merritt, Seth and Brianna Netten, Diane Ricci, Martin Schnabel, Ruby Smith, Diane Waddell, Pat Whitham, and Nannette Wolford.
While the focus of the luncheon is the award recipients, the luncheon also serves as a fundraiser for the Northwest Missouri office of Catholic Charities of Kansas City-St. Joseph. Recently, Catholic Charities of Kansas City-St. Joseph dedicated the Deacon Martin J. Goedken Memorial Center, the first building owned by Catholic Charities of Kansas City-St. Joseph in Northwest Missouri, located at 1123 South 10th Street.
Previous offices in St. Joseph were rented. This year, the luncheon made over $5,000, which was double the amount raised last year. The funds will go to the Northwest Missouri office's general operating budget.
Catholic Charities staff and volunteers are trained to see Christ's face in each person they see. The new center allows them to better serve their clientele due to both location and additional space. For the first time, the St. Joseph office of Catholic Charities is able to offer a welcome center with free coffee and water. Additionally, expanded work force development and life skills classes are being offered. In addition to one-on-one coaching and support, Catholic Charities provides help obtaining benefits, hygiene needs, and food pantry locations for their clients. Additionally, they offer assistance with health and housing needs.
"I saw Christ through the nominees and hearing their stories. We had over two hundred people attend the luncheon," added Elaine. "They are living Christ to one another, reaching out where there is a void in the community, just being a neighbor. That's what Christ wants us to do."
"The importance of the St. Teresa of Calcutta Service Awards is to recognize people who are doing small things in a great way. You don't have to go halfway around the world to serve others. You can serve them in your own neighborhood," explained Elaine.