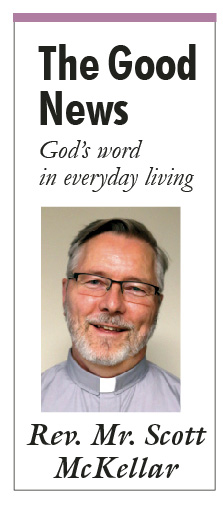 In an ongoing series of parables about the kingdom of heaven, Jesus uses the image of someone finding a hidden treasure in a field or a merchant finding a pearl of great price and then, when this person rightly realizes the value of this treasure, they risk everything to acquire it.
The biblical notion of the kingdom of God or kingdom of heaven can be confusing. The kingdom of heaven is not a place but the reign and rule of God. For example, in the Our Father, we pray, "Thy kingdom come, thy will be done on earth as it is in heaven . . ." God's kingdom exists in our hearts and in the world wherever and whenever we allow God to be the 'lord' of our life.
These parables invited us to evaluate our commitment to God. We are called to seek the treasure, to find it, to count the cost and then to commit with all our heart. Our commitment is a fundamental "yes" to God. We cannot assume that because we grew up in the Church that this commitment has already taken place. Those baptized in infancy must come to an adult decision to put Christ at the center of their life.
As St. John Paul II has pointed out, those baptized in infancy need to develop their faith and to experience a conversion which makes their faith personal. This is not to imply that baptism requires our later ratification to be effective, but only that we need to cooperate with God's grace. St. John Paull II notes that it is necessary to say 'yes' to God on two levels, by surrendering to the word of God and relying on it, and by endeavoring to know better and better the profound meaning of this word (Catechesi tradendae, 20).
Even if we begin with Baptism, a mature Christian initiation involves our own faith, repentance, baptism and the reception of the Spirit. Conversion means putting Christ at the center of our life and developing a personal relationship with God. The catechism calls this an interior conversion or "a radical reorientation of our whole life, a return, a conversion to God with all our heart" (CCC 1431).
There is an ongoing theme in these parables that only some will have eyes to see and ears to hear what is being said. Without God's help, we will never find the treasure. It is God's initiative that draws us, and once we recognize this, then there is a sense of urgency to respond to his call. Having recognized the nature of the treasure we must act. A mediocre or half-hearted response will not hold on to the treasure. We must fully commit and joyfully give up everything to keep the treasure. In these parables, the man joyfully "goes and sells all that he has and buys that field" (Matthew 13:44) while the merchant "sold all that he had and bought" the pearl of great price (Matthew 13:46).
These images echo the joy we see when the disciples receive the gospel. The early apostles left everything to follow Jesus. Clearly the decision to 'drop their nets' and follow Jesus progresses through stages towards an ultimate sense of trust in Jesus that allows for a joyful loving decision to follow him. At this point of ultimate trust, there is no hesitation or looking back.
Imagine a young man who gets down on knee before a young lady and opens a small box containing an impressive diamond ring. He says, "Will you marry me?" but then adds, "By the way what is your name? I don't believe we have ever met." The level of commitment demanded by his question requires a deep exchange of trust. We would never agree to give our heart to a stranger in this way. If they are meant to enter this commitment, this young woman must learn to recognize the treasure found in this man before she will be willing to receive his proposal. Ultimately the decision to say 'yes' to God in this manner is called conversion. It is the decision to allow God to be at the center of our life.
We might imagine three different types of relationships on a human level which parallel our relationship to God. Someone who is single has no romantic relationship with another person. Someone who is dating has a relationship with another person as part of their life, but the commitment is limited and possibly temporary. Finally, when someone is married there is an intimate relationship and a permanent mutual commitment with the spouse.
If we compare our relationship to God with these images, we might ask where Jesus is in our own life. Are we like the single person? Is Jesus completely outside our life? The second image of someone who is dating represents a person who acknowledges Jesus as part of their life but is not yet fully committed to him. Jesus is merely one more thing among many others in their life.
The Christ-centered life is represented by the third image. A deep exchange of trust has developed and we have made the decision to make Jesus the center of our life and to allow all our decisions to be affected by our commitment to him. Every aspect of our life is affected.
Unlike our human relationships, we do not have to work to earn God's trust before he offers us relationship. We do not need to fear that God doesn't really love us. As St. Paul notes, "But God shows his love for us in that while we were yet sinners Christ died for us." (Romans 5:8). We do not need to work to earn his affection. Salvation is a gift and not something we earn (Ephesians 2:8-9).
God has revealed the treasure of the kingdom. Will we respond today with our 'Yes, Lord!'?
Deacon Scott McKellar is associate director of the Office of Discipleship and Faith Formation.
Daily Scripture Readings
For complete daily Scripture texts, click here. http://www.usccb.org
Monday, July 31
Exodus 32:15-24, 30-34
Psalms 106:19-20, 21-22, 23
Matthew 13:31-35
Tuesday, August 1
Exodus 33:7-11; 34:5b-9, 28
Psalms 103:6-7, 8-9, 10-11, 12-13
Matthew 13:36-43
Wednesday, August 2
Exodus 34:29-35
Psalms 99:5, 6, 7, 9
Matthew 13:44-46
Thursday, August 3
Exodus 40:16-21, 34-38
Psalms 84:3, 4, 5-6a and 8a, 11
Matthew 13:47-53
Friday, August 4
Leviticus 23:1, 4-11, 15-16, 27, 34b-37
Psalms 81:3-4, 5-6, 10-11ab
Matthew 13:54-58
Saturday, August 5
Leviticus 25:1, 8-17
Psalms 67:2-3, 5, 7-8
Matthew 14:1-12
Feast of the Transfiguration of the Lord, Sunday, August 6
Daniel 7:9-10, 13-14
Psalms 97:1-2, 5-6, 9
2 Peter 1:16-19
Matthew 17:1-9
Monday, August 7
Numbers 11:4b-15
Psalms 81:12-13, 14-15, 16-17
Matthew 14:13-21
Tuesday, August 8
Numbers 12:1-13
Psalms 51:3-4, 5-6ab, 6cd-7, 12-13
Matthew 14:22-36
Wednesday, August 9
Numbers 13:1-2, 25–14:1, 26a-29a, 34-35
Psalms 106:6-7ab, 13-14, 21-22, 23
Matthew 15: 21-28
Thursday, August 10
2 Corinthians 9:6-10
Psalms 112:1-2, 5-6, 7-8, 9
John 12:24-26
Friday, August 11
Deuteronomy 4:32-40
Psalms 77:12-13, 14-15, 16 & 21
Matthew 16:24-28
Saturday, August 12
Deuteronomy 6:4-13
Psalms 18:2-3a, 3bc-4, 47 & 51
Matthew 17:14-20
Nineteenth Sunday in Ordinary Time,
Sunday, August 13
1 Kings 19:9a, 11-13a
Psalms 85:9, 10, 11-12, 13-14
2 Romans 9:1-5
Matthew 14:22-33
The full text of the Scripture readings for this week and next week can be found here: http://www.usccb.org/
Click on the "Daily Readings" tab on the right hand side of the page.