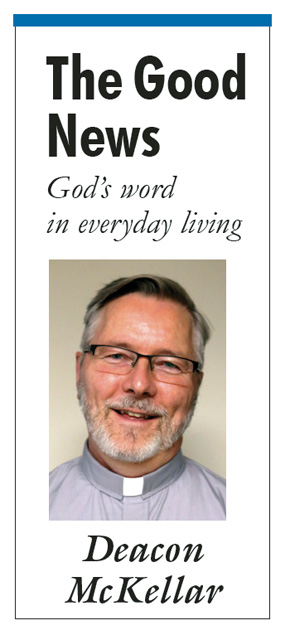 My childhood in the 1960's was filled with superhero images such as the campy Adam West Batman TV show. You can picture me roaring down the sidewalk on a tricycle with a batman mask and a bath towel cape flapping behind me. My imagination flew with the invincible hero of the Adventures of Superman then played by George Reeves. While the comic web-slinging crime fighter Spiderman kept me spell bound each Saturday morning.
Surprisingly each of these characters has experienced a reboot and have lived on into my own children's lives as epic motion pictures and TV shows. The popularity of the rival DC and Marvel universes continues to grow in our seemingly hero-less world. Our fascination with 'heroes' takes us back to the earliest recorded human histories.
Modern comic book heroes have many common traits such as super abilities, a secret identity, inexhaustible courage and a thirst for justice. These traits seem to represent our human yearning for a kind of supernatural justice. Perhaps they are even a diffuse search for God which often takes blind alleys and confusing turns in our imaginations.
In this Sunday's Gospel, Jesus encounters a similar world of human yearnings. He asks the disciples, "Who do people say that the Son of Man is?" (Matthew 16:13). Like the frequently inaccurate reports of modern social media, the disciples report, "Some say John the Baptist, but others Elijah, and still others Jeremiah or one of the prophets" (Matthew 16:14).
These are thoughtful, searching answers, but they are unfortunately wrong.
Jesus then asks, "But who do you say that I am?" (Matthew 16:15).
This is a question we could ask ourselves today. Imagine Jesus asking you, "Who do you say that I am?" Each one of us is tempted to see Jesus as a mirror image of our personal desires and ambitions. "Jesus you're my hero!" We are used to being discriminating consumers who have read the reviews and chosen wisely. We vote with our feet and our purchases.
In our Gospel, Peter gets the correct answer, "You are the Messiah, the Son of the living God." (Matthew 16:16). Is Peter better researched or more discriminating? Is he more sophisticated? No, Jesus tells Peter that he knows this answer by revelation. He has been guided by the Holy Spirit.
Peter receives this gift of truth through his intimate personal relationship with Jesus. Knowing God is much more about experience and relationship with Jesus than research and opinion polls.
What is the source of our own ideas about Jesus? Have we allowed our opinions about Jesus to be formed by a daily encounter with him in his Word and in personal prayer? Or like the common folk in Jesus day have we fallen into popular rumors, "I heard he is John the Baptist, or Elijah, or Jeremiah."
Are we supported by a community of disciples who center their lives on Jesus? In this Gospel Jesus talks about founding such a community under the leadership of Peter and his later disciples. "And I tell you, you are Peter, and on this rock I will build my church, and the gates of Hades will not prevail against it." (Matthew 16:18).
Jesus promises that the supernatural gift of truth that was given to Peter in his confession of faith will continue in the Church. The Church is given a supernatural gift of perseverance in this truth. The gates of Hell will not prevail.
To share in this gift of truth we must stay close to Jesus and to the Church he has founded. Jesus is affirming our belief that the Church cannot fail. Using the definition of the Creed, we believe that the Church cannot fail to be one, holy, catholic and apostolic (John 16:13).
Clearly, we need to admit that individual members of the Church can at times be grumpy, misled and unfortunately even sinful. Yet God has promised that, in communion with him, the Church will continue to be guided into truth and holiness (I Timothy 3:15).
As the Fathers of Second Vatican Council remind us, the Church will not fail to be one, holy, catholic and apostolic (GS 39, 48). Jesus promises that through the office of Peter and his successors, the bishops, Jesus will preserve the unity of the faith (DV 8).
Our faith is, first of all, an act of trust in God and a self-commitment to him. Unfortunately, a recent Gallop poll of Americans (June 2015) revealed record levels of mistrust towards all institutions in our society. A full 58 percent of Americans do not trust the 'church or organized religion.'
How can we learn to foster a greater trust in God? St. Teresa of Avila says that trust in God comes through intimate prayer. As St. James says, "Draw near to God, and he will draw near to you" (James 4:8). How do we learn to trust anyone? We must take the risk of getting to know them and then to measure the faithfulness of their actions.
Ultimately we must trust that God desires to 'give good gifts' to his children (Luke 11:13). God desires our happiness but our desires need to be purified by relationship with him. We may desire something good, but God may desire something even better.
What if each one of us pledged to spend just fifteen minutes a day in intimate prayer? Imagine the change in our communities if each one of us would draw near to God and trust him in our hearts.
Deacon Scott McKellar is associate director of the Office of Discipleship and Faith Formation.
Daily Scripture Readings
For complete daily Scripture texts, click here. http://www.usccb.org
Monday, August 28
1 Thessalonians 1:1-5, 8b-10
Psalms 149:1b-2, 3-4, 5-6a & 9B
Matthew 23:13-22
Tuesday, August 29
1 Thessalonians 2:1-8
Psalms 139:1-3, 4-6
Mark 6:17-29
Wednesday, August 30
1 Thessalonians 2:9-13
Psalms 139:7-8, 9-10, 11-12ab
Matthew 23:27-32
Thursday, August 31
1 Thessalonians 3:7-13
Psalms 90:3-5a, 12-13, 14 & 17
Matthew 24:42-51
Friday, September 1
1 Thessalonians 4:1-8
Psalms 97:1 and 2b, 5-6, 10, 11-12
Matthew 25:1-13
Saturday, September 2
1 Thessalonians 4:9-11
Psalms 98:1, 7-8, 9
Matthew 25:14-30
Twenty-Second Sunday in Ordinary Time, September 3
Jeremiah 20:7-9
Psalms 63:2, 3-4, 5-6, 8-9
Romans 12:1-2
Matthew 16:21-27
Monday, September 4
1 Thessalonians 4:13-18
Psalms 96:1 & 3, 4-5, 11-12, 13
Luke 4:16-30
Tuesday, September 5
1 Thessalonians 5:1-6, 9-11
Psalms 27:1, 4, 13-14
Luke 4:31-37
Wednesday, September 6
Colossians1:1-8
Psalms 52:10, 11
Luke 4:38-44
Thursday, September 7
Colossians 1:9-14
Psalms 98:2-3ab, 3cd-4, 5-6
Luke 5:1-11
Feast of the Nativity of the Blessed Virgin Mary, Friday, September 8
Micah 5:1-4a
or Romans 8:28-30
Psalms 13:6ab, 6c
Matthew 1:1-16, 18-23
Saturday, September 9
Colossians1:21-23
Psalms 54:3-4, 6 & 8
Luke 6:1-5
Twenty-Third Sunday in Ordinary Time, September 10
Ezekiel 33:7-9
Psalms 95:1-2, 6-7, 8-9
Romans 13:8-10
Matthew 18:15-20
The full text of the Scripture readings for this week and next week can be found here: http://www.usccb.org/
Click on the "Daily Readings" tab on the right hand side of the page.