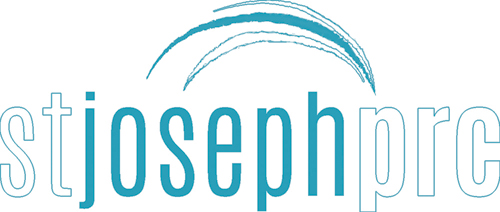 By Sara Kraft
"If it wasn't for people like you in my life, I wouldn't be here," stated Ryan Dobson at the St. Joseph Pregnancy Resource Center's (PRC) annual banquet on September 19. Each year, the PRC hosts a banquet to raise awareness of their services in the fifteen county area they serve and raise funds. Ryan, an author, speaker, and co-host of a syndicated radio show, is the second son of renowned family counselor Dr. James Dobson.
"I am here because you loved a 17-year-old girl who didn't go to prom her junior year." Ryan explained that his parents, after having their first child, knelt by their bed and prayed every night for four and a half years for another child. The answer finally came in the form of a seventeen-year-old girl and a nineteen-year-old boy. "The 19-year-old boy was into drag racing and the military. When he found out about me, he burned a whole lot of rubber," explained Ryan. "What a gift for a seventeen-year-old girl to carry me to full term!" He was then adopted by his parents.
Ryan mixed humor and seriousness as he stressed the value of the unborn and pondered what our forefathers would think of our country today. "This event gives me hope. You could be a million places tonight, and you chose to be here to support the St. Joseph PRC."
"I am here because of people like you. Your funds will not be wasted. It's an eternal return on investment. It's not just me who was saved. It's every single person I have told about Jesus in my forty-seven years," stated Ryan.
The mission of the St. Joseph PRC is to provide Christ-like service to pregnant, at-risk, and post-abortive women by addressing their spiritual, physical and emotional needs and equipping them to make healthy, life-affirming decisions. They provide medical services, "Baby and Me" classes to help mothers learn how to take care of their babies and earn physical items needed including diapers, and provide post-abortion recovery. The St. Joseph PRC has been saving babies for nineteen years. During the banquet, PRC Executive Director Libby Owens shared updates from the clinic and the counties they serve.
From September 2016 to August 2017, three hundred and ninety three women were served at the St. Joseph PRC. One hundred and twenty-four babies were born. Of the hundred and sixty-three women who had a clinic appointment, ninety-four women who came into the clinic were seeking abortion or uncertain of outcome. Seventy-two of those women chose to carry their pregnancy to term. Nationally, thirty percent of the women entering crisis pregnancy clinics intending to abort decided to carry to term.
"We serve women 'where they are,' providing information and resources then allowing each one to make her decision," stated Libby. "Women are empowered regardless of the service received. When a woman who was asking about abortion decides to carry the baby to term and parent, this is a radical transformation in her thinking. This decision changes her perspective and life purpose. She is not the only one impacted as the baby is given the opportunity to live!"
Still, Libby was quick to remind there is still work to do. "The reality is that 204 babies were lost to abortion in Northwest Missouri in 2015," stated Libby, quoting the 2015 Vital Statistics of the Missouri Department of Health and Senior Services. Additionally in 2016, 16 babies were aborted by Kansas women who live within a thirty-five to fifty minute drive from St. Joseph PRC.
It costs the PRC $1,200 to save one baby. This includes support throughout the pregnancy, beginning with pregnancy tests, STD tests, ultrasounds for abortion minded women, and also includes physical and emotional support throughout the pregnancy and beyond. They also provide post-abortion recovery. The St. Joseph PRC will not refer for or perform abortions.
The PRC continually ponders how they can best serve their clientele. One recent addition to the PRC is a Maternity Closet event held several times a year. The PRC had been receiving frequent calls about maternity clothing, but did not have any to give out. Staff decided to distribute maternity clothing several times a year as a way to get their name and the resources they provide out in the community. The room was arranged as a boutique, and included dressing rooms so the women would know the clothes they picked would fit. The clients were assisted in finding their size and specific needs, such as work clothes. "It was immediately clear we served those we were trying to reach. My Baby and Me class sizes doubled following the event," explained Erika Albin, St. Joseph PRC Office Manager.
The banquet celebrated the importance of the vocation of motherhood. St. Joseph PRC clients who attended the banquet and had chosen life were given a rose. Father Evan Harkins, Pastor of St. James Catholic Church in St. Joseph, reflected on the role of motherhood during the invocation. "There was an amazing transformation from my sister being a brat, to being pretty cool, to being one of my best friends to being a mother," stated Father Evan Harkins. "Motherhood has changed her and enhanced who God has called her to be. She has taught me motherhood is a gift and life is a gift," explained Father Harkins.
"I really don't believe there is a more important social cause than saving unborn babies," stated Lindsey Bachman, PRC Board member and local attorney. "It is the cause of our generation. Really, of all the PRCs in the regional area, no one does a better job than our local PRC."
"This event had a waiting list. In my six years on the board, I don't ever recall that happening. What touched me was the strong support of the local community," explained Lindsey.
"It's good to know there are people who care," expressed Katherine Moore, who is expecting a baby boy in November. She is currently attending Baby and Me Classes at the PRC. "It is scary and having people to encourage me has been really helpful. I didn't realize Ryan was adopted. His story of being adopted was touching. My son could speak out someday and be that person."
For more information on the St. Joseph PRC services, including their Post Abortion Recovery group, visit http://stjosephprc.org.