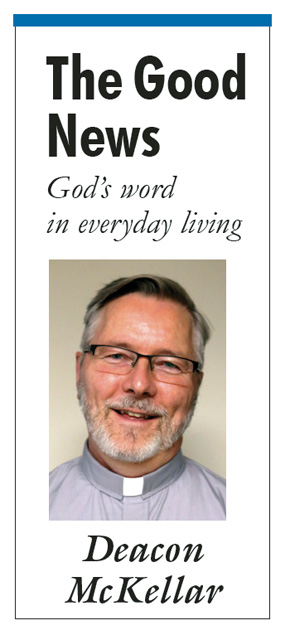 Charlie's chance encounter had literally changed his life.
Author and therapist, Charlie Bloom, describes a chance meeting with St. Teresa of Calcutta at a hospital in New Delhi many years ago. He recalls,
When I connected to Mother Teresa, I connected to the vision of me that she reflected back through her eyes. In her eyes, I saw the beauty, the strength, the love, and the power that she saw in me, and I simultaneously saw that it is in every one of us. Since that time, it has been impossible for me to continue to live the lie that who I am does not really matter in the great scheme of things. I know that it does.  Although the experience was completely unexpected, Charlie was forever changed by this encounter.
Many times, in our lives, we actually seek out life-changing experiences. We feel a drive to find more meaning in our lives, or to create deeper intimacy in our relationships, or even to exercise courage towards new experiences that are initially uncomfortable but allow us to grow  emotionally, intellectually and at times spiritually.
In today's Gospel, the disciples have a completely unexpected encounter with Jesus. This encounter will forever change their lives.
The three apostles Peter, James and John are led up a high mountain by Jesus. At the top of the mountain Jesus is transfigured before them. As they behold him, a cloud overshadows them, and a voice cries out, "This is my Son, the Beloved; listen to him!" (Mark 9:7).
The story of the Transfiguration is told in three of our Gospels and later retold again by Peter (2 Peter 1.16–18). Many years later, looking back, Peter says the three apostles were "eyewitnesses of his majesty" (1:16) who heard his Majestic Glory (1:17). Their lives were forever changed by this encounter, just as the life of St. Paul was changed by his encounter with Christ on the road to Damascus.
This raises perhaps the most important question any of us can ask ourselves. Have you had a life-changing encounter with Christ?
You might be tempted to protest, wait a minute, are you saying I have to be knocked to the ground by a blinding light like St. Paul?
Of course, we don't necessarily need something that dramatic. When people are interviewed about their faith journeys they describe their most common life-changing encounters with Christ.
Perhaps one of the most common involves discovering through Scripture that God is real and has purpose for their life. Scripture is not just information but something practical which touches them personally. If you think about it, most of Jesus' teaching was about practical things.
A second common experience involves encountering Jesus in prayer. At some point the person detaches themselves from our crazy distracting world and finds time to be alone with Jesus. Jesus has literally been waiting for this encounter. Jesus says, "Come to me all you who labor and are burdened, and I will give you rest" (Matthew 11:28).
In the quiet of your heart take time to listen and Jesus will meet you there. Yes, I have met skeptics who doubt that this is possible. I have challenged them, to try this, and no one has returned defeated!
The third common life-changing encounter involves a providential encounter with a person. Charlie Boom's life was changed by an encounter with St. Teresa. Yet we don't need to accidentally meet a living saint to be impacted. Many people report having a life-changing encounter by meeting very ordinary Christians who were sincerely living their faith in an authentic manner.
A fourth common life-changing experience involves what some have called a pivotal circumstance. Something dramatic happens in your life, usually something really bad. This causes you to re-evaluate your life. This can go one of two ways. Either you will be drawn closer to God through the experience or you will move further away.
Two factors seem to be involved in a successful outcome. The first is how well you know Jesus. If you already know God and trust him, you will be able to be comforted by him. The second is who are your friends? Who is supporting you in this experience? Not everyone has your best interest in mind.
A final type of experience which often results in a life-changing encounter with Christ occurs when people step out and involve themselves in ministry. When people take the risk to step outside their comfort zone to minister to others, their lives are often changed as a result.
I recall facilitating a door-to-door evangelization mission at a local parish.
One participant was very uncertain and reluctant to join us. No one was forcing her to be involved, but clearly, she had serious doubts about the process. Upon returning from a day of knocking on doors she was a completely different person. She was totally excited and filled with joy. She immediately wanted to be involved again as soon as possible!
As we think about our resolutions this Lenten season, what better goal could we set than to try to draw closer to God.
Perhaps we could resolve to take some time to read Sacred Scripture, asking ourselves 'What is Jesus saying to me in this passage?' We could also schedule some time alone with God in prayer. In the silence of our hearts we can look for him and listen for his voice.
We can also pay more attention to those who are accompanying us in life. Is there someone we need to be more aware of, or to spend more time with? Lent is a great time of year to do an examination of our friendships.
Finally, as we think of alms giving, what could we do to step outside our comfort zone and personally encounter those less fortunate than ourselves? We are not only helping our brothers and sisters, we are opening our hearts to an encounter with Christ.
Let us hear the voice of Majestic Glory which cries out, "This is my Son, the Beloved; listen to him!"
Deacon Scott McKellar is associate director of the Office of Discipleship and Faith Formation.
Daily Scripture Readings
For complete daily Scripture texts, click here. http://www.usccb.org
Monday, February 26
Daniel 9:4b-10
Psalms 79:8, 9, 11 & 13
Luke 6:36-38
Tuesday, February 27
Isaiah 1:10, 16-20
Psalms 50:8-9, 16bc-17, 21 & 23
Matthew 23:1-12
Wednesday, February 28
Jeremiah 18:18-20
Psalms 31:5-6, 14, 15-16
Matthew 20:17-28
Thursday, March 1
Jeremiah 17:5-10
Psalms 1:1-2, 3, 4 & 6
Luke 16:19-31
Friday, March 2
Genesis 37:3-4, 12-13a, 17b-28a
Psalms 105:16-17, 18-19, 20-21
Matthew 21:33-43, 45-46
Saturday, March 3
Micah 7:14-15, 18-20
Psalms 103:1-2, 3-4, 9-10, 11-12
Luke 15:1-3, 11-32
Third Sunday of Lent
March 4 (Year A)
Exodus 17:3-7
Psalms 95:1-2, 6-7, 8-9.
Romans 5:1-2, 5-8
John 4:5-42
Monday, March 5
2 Kings 5:1-15ab
Psalms 42:2, 3; 43:3, 4
Luke 4:24-30
Tuesday, March 6
Daniel 3:25, 34-43
Psalms 25:4-5ab, 6 & 7bc, 8-9
Matthew 18:21-35
Wednesday, March 7
Deuteronomy 4:1, 5-9
Psalms 147:12-13, 15-16, 19-20
Matthew 5:17-19
Thursday, March 8
Jeremiah 7:23-28
Psalms 95:1-2, 6-7, 8-9
Luke 11:14-23
Friday, March 9
Hosea 14:2-10
Psalms 81:6c-8a, 8bc-9, 10-11ab, 14 & 17
Mark 12:28-34
Saturday, March 10
Hosea 6:1-6
Psalms 51:3-4, 18-19, 20-21AB
Luke 18:9-14
Fourth Sunday of Lent,
March 11 (Year A)
1 Samuel 16:1b, 6-7, 10-13a
Psalms 23: 1-3a, 3b-4, 5, 6.
Ephesians 5:8-14
John 9:1-41