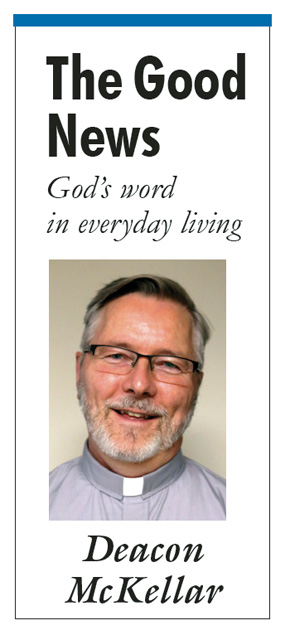 We begin Holy Week with Palm Sunday. What memory does Psalm Sunday bring to your mind? Is it the smell of palm branches? Perhaps it is processing to the hymn "All Glory Laud and Honor." Especially for children, the readings for the Mass are very long and include the entire story of the passion.
For the earliest Christians, the only biblical texts available to preach the Gospel from were from the Old Testament. In our readings for today's Mass we see a prophecy of Jesus suffering in the book of Isaiah,
I gave my back to those who beat me, my cheeks to those who tore out my beard;
My face I did not hide from insults and spitting (Isaiah 50:6).
In Psalm 22, the anguished cry of the psalmist David is taken up by our Lord on the cross, "My God, my God, why have you abandoned me?" (22:1). Jesus in his sacred humanity is in deep anguish, but not in despair. This psalm ends with praise to God for his victory.
Many elements of Psalm 22 point to Christ's passion and crucifixion. The psalmist recounts, "They have pierced my hands and my feet" (v. 16) and "They divide my garments among them, and for my vesture they cast lots." (v. 19, cf. Matt 27:35, Mark 15:24, and Luke 23:34).
As our second reading points out, Jesus "humbled himself, becoming obedient to death, even death on a cross" (Philippians 2:8).
Clearly Jesus' death has ultimate meaning. As St. John tells us, "For God so loved the world that he gave his only Son, so that everyone who believes in him might not perish but might have eternal life." (John 3:16). Jesus' death is God's gift to us to reveal his love and to re-unite us to him.
Yet in our own humanity, it is still difficult to understand the mystery of suffering in this world.
Suffering is a part of the mystery of being human. The truth is none of us can avoid suffering. In his apostolic letter "On the Christian Meaning of Human Suffering" St. John Paul II notes that,
"In order to perceive the true answer to the 'why' of suffering, we must look to the revelation of divine love, the ultimate source of the meaning of everything that exists. Love is also the richest source of the meaning of suffering, which always remains a mystery" (Salvifici Doloris 13).
To understand the mystery of suffering we need to unpack the mystery of the cross more specifically. Jesus Christ suffered and died for us. How does this change our understanding of suffering?
The cross reveals to us that God is love and that he created us for relationship with him. Although God created us for relationship, this original relationship was damaged through sin.
As St. Paul notes, "For there is no distinction; all have sinned and are deprived of the glory of God" (Romans 3:22–23). But his is not the end of the story, God has a remedy. "But God proves his love for us in that while we were still sinners Christ died for us" (Romans 5:8). God's proven love is offered to us as gift which we can receive and be restored to relationship with him.
Jesus invites us to experience this gift in our hearts, "Behold, I stand at the door and knock. If anyone hears my voice and opens the door, [then] I will enter his house and dine with him, and he with me" (Revelation 3:20).
A fundamental notion of our life in Christ is communion. We are joined to Christ in Baptism (Galatians 3:27; Romans 6:1-4), in Confirmation and in an ongoing way in reception of the Holy Eucharist (1 Corinthians 12:12-13).
The implications are that we are saved by being joined to Christ's sacrifice of love on the cross. But we are not just joined to him, he is also joined to us and continues to experience our sufferings as well. We are joined to his sufferings but he is also joined to ours.
St. Paul takes this notion of being joined to Christ in our sufferings even further. He notes,
"Now I rejoice in my sufferings for your sake, and in my flesh I am filling up what is lacking in the afflictions of Christ on behalf of his body, which is the church" (Colossians 1:24).
One might wonder how St. Paul can say this? Surely there is nothing lacking in the once for all sufferings of Christ on the cross (Hebrews 10:10)?
St. John Paul II explains, "The redemption of the world is accomplished through Christ's satisfactory love, yet this redemption always remains open to each act of love expressed in human suffering. Suffering itself is redeemed by the suffering of Christ. For Christians this opens up the possibility that those who sufferer can share in the redemptive work of Christ" (SD 19).
Our sufferings can be offered up to God as a sacrifice. Christ's continual sharing in our sufferings opens the way for Christ to become present in every human suffering.
St. John Paul II notes "sufferings are unceasingly completed because of our intimate communion with him" (SD 24). In fact, suffering is a time of grace because "in suffering there is concealed a particular power that draws a person interiorly close to Christ, a special grace and time of conversion" (SD 26).
Suffering can also help us to discover the grace of being weak. The pain and helplessness of suffering can enable us to experience the grace of greater dependence on God. Three times St. Paul asked God to remove a certain illness, but God allowed this experience of affliction to give him a new awareness of his relationship with God. The Lord said to him, "My grace is sufficient for you, for power is made perfect in weakness" (2 Corinthians 12:9).
The mystery of Christ's passion has been joined to our human suffering. Let us seek to discover Christ's love for us as we mediation on his suffering and death. Let us take comfort in complete abandonment to his grace in the midst of our own weakness.
Daily Scripture Readings
For complete daily Scripture texts, click here:   http://www.usccb.org
Monday, March 26
Isaiah 42:1-7
Psalms 27:1, 2, 3, 13-14
John 12:1-11
Tuesday, March 27
Isaiah 49:1-6
Psalms 71:1-2, 3-4a, 5ab-6ab, 15 & 17
John 13:21-33, 36-38
Wednesday, March 28
Isaiah 50:4-9a
Psalms 69:8-10, 21-22, 31 & 33-34
Matthew 26:14-25
Holy Thursday, March 29
Exodus 12:1-8, 11-14
Psalms 116:12-13, 15-16bc, 17-18.
1 Corinthians 11:23-26
John 13:1-15
Good Friday, March 30
Isaiah 52:13—53:12
Psalms 31:2, 6, 12-13, 15-16, 17, 25
Hebrews 4:14-16; 5:7-9
John 18:1—19:42
Easter Vigil Saturday, March 31
Genesis 1:1—2:2 or 1:1, 26-31a
Psalms 104:1-2, 5-6, 10, 12, 13-14, 24, 35 or
Psalms 33:4-5, 6-7, 12-13, 20 & 22
Reading 2 Genesis 22:1-18 or 22:1-2, 9a, 10-13, 15-18
Psalms 16:5, 8, 9-10, 11
Reading 3 Exodus 14:15—15:1
Exodus 15:1-2, 3-4, 5-6, 17-18
Reading 4 Isaiah 54:5-14
Psalms 30:2, 4, 5-6, 11-12, 13
Reading 5 Isaiah 55:1-11
Isaiah 12:2-3, 4, 5-6
Reading 6 Baruch 3:9-15, 32c4:4
Psalms 19:8, 9, 10, 11
Reading 7 Ezekiel 36:16-17a, 18-28
Psalms 42:3, 5; 43:3, 4 or
Isaiah 12:2-3, 4bcd, 5-6
Romans 6:3-11
Psalms 118:1-2, 16-17, 22-23
Mark 16:1-7
Easter Sunday, April 1
Acts 10:34a, 37-43
Psalms 118:1-2, 16-17, 22-23.
Colossians 3:1-4
or I Corinthians 5:6b-8
John 20:1-9 or Mark 16:1-7
or Luke 24:13-35
Monday, April 2
Acts 2:14, 22-33
Psalms 16:1-2a & 5, 7-8, 9-10, 11
Matthew 28:8-15
Tuesday, April 3
Acts 2:36-41
Psalms 33:4-5, 18-19, 20 & 22
John 20:11-18
Wednesday, April 4
Acts 3:1-10
Psalms 105:1-2, 3-4, 6-7, 8-9
Luke 24:13-35
Thursday, April 5
Acts 3:11-26
Psalms 8:2ab & 5, 6-7, 8-9
Luke 24:35-48
Friday, April 6
Acts 4:1-12
Psalms 118:1-2 & 4, 22-24, 25-27a
John 21:1-14
Saturday, April 7
Acts 4:13-21
Psalms 118:1 & 14-15ab, 16-18, 19-21
Mark 16:9-15
Second Sunday of Easter, April 8
Acts 4:32-35
Psalms 118:2-4, 13-15, 22-24
1 John 5:1-6
John 20:19-31