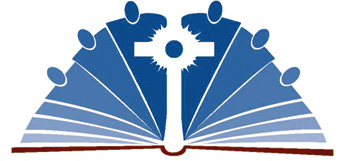 By Megan Marley
Diocesan Catholic schools will hopefully see increased enrollment over the next three years, as the Catholic Schools office initiates a marketing component of its strategic action plan for schools.
"The goal is to get our enrollment better, get it to stabilize and eventually to increase, and marketing is one big effort in that," said Dr. Dan Peters, Superintendent of Catholic Schools. "The other goal we have in that area is to do an endowment, so we have ongoing resources to be able to send out to support our schools."
Peters said that, following the plan written in 'APS2' (the second edition of the Catholic School office's 'Action Plan for Schools'), a marketing committee has been formed of diocesan school board members, principals and business managers. The committee most recently conducted marketing research on Catholic schools with the market research company Proof, Inc., to evaluate how well-known Catholic schools are throughout the diocese.
"We want to develop a marketing plan, a diocesan marketing plan that will direct us on what we want to do for marketing across the whole diocese. But we also want to re-stimulate marketing plans at each local level," explained Peters.
Peters said a survey was sent out electronically to all parishes with Catholic schools, as well as parishes near enough to a Catholic school for their young parishioners to attend.
After Proof analyzed survey data and made a report with marketing recommendations, the committee is proceeding with the next steps: creating a marketing plan and a step-by-step marketing playbook, drawing from existing best practices in the schools.
"That should be done by the Fall, and we'll start meeting with schools to train them on it," Peters said.
"We have schools that have marketing directors full-time; some have more than one person in the marketing role, high schools especially. But in at least half of our schools, if not more, it's the principal—there's nobody else to do marketing," he said.
The committee is also in the process of sifting through applicants for a new, part-time marketing coordinator position with the Catholic Schools office. The coordinator "would oversee the implementation of that marketing plan, act as a resource for local marketing efforts, and also help train people in marketing efforts and do other things that are called for in the marketing plan," Peters concluded.
For more information on Catholic Schools in the diocese, visit catholicschoolsystem.com.