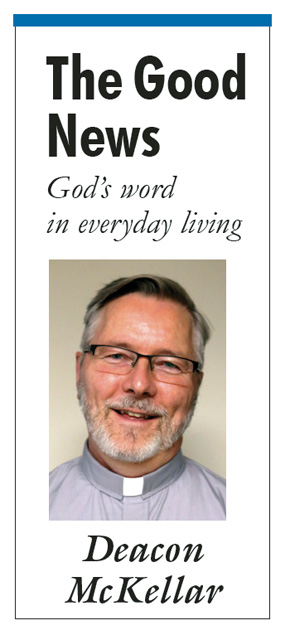 I spent several summers working at a greenhouse propagation farm. This farm created the perfect conditions for plant growth. The greenhouse itself increased the amount of sunlight, there was heat underneath the plants to enhance the growth of roots, there was an automatic mist which kept the plants at a perfect level of moisture, and fertilizer was released both in the soil and during watering. You could just about drop any living branch, leaf or seed into the soil and it would grow.
Greenhouse raised plants, however, cannot be brought directly out into the harsh outdoor environment or they will die. They need to be hardened or gradually introduced to outdoor temperature and direct sunlight. To prepare plants to leave the greenhouse, growers would take them out perhaps 2 hours at a time until they were acclimatized.
In today's Gospel Jesus is preparing his disciples to be able to minister outside the special greenhouse he nurtured them in. Just as plants need sunlight, special soil, heat, and fertilizer to mature to a level which allows them to grow outside, so the disciples need Jesus to nurture their faith before sending them out to minister.
If you interviewed a group of people who have come to experience a living faith in Christ, you will find that they are each able to tell a story of how this change took place. When we listen to these individual faith stories, certain patterns emerge.
For many people there was a moment when their understanding of the Church shifted from knowing about things intellectually, to a realization that faith means something to them personally. In effect, Scripture and church teaching became something personal and practical.
If you think about what Jesus modeled for his disciples, perhaps as much as 80 percent of what he said was directed to practical living. A shift in understanding such as this is a life changing experience for many people.
For others it was a spiritual friendship that impacted their life. They might say that they were going along living their life and then suddenly they encountered a certain person who highly impressed them with their example of faith. That person caused them to examine their own faith and this lead to a life changing experience of faith and commitment to Jesus.
For others it was that moment when they slowed down, embraced silence, and began to pray conversationally and to encounter Jesus in the Scripture quietly on their own. Saint Teresa of Ávila talks about the irresistible and transformative power of spending time alone with God in prayer. Jesus modeled this to his disciples (Mark 1:35). In intimate prayer, faith awakens like the passion and infatuation of lovers.
Finally, for others this movement of faith awakening occurs when they are encouraged to step out in some experience of ministry to others. Perhaps they are somewhat shy and reluctant. The decision to overcome their fear and self-doubt allows them to experience being an instrument of God's grace to others and this is a transformative experience. They come alive with new and deepening faith of their own.
The common thread in each of these experiences is a fresh and deeper drawing closer to Christ which awakened a conscious decision to follow Jesus with a new rigor. In the National Directory of Catechesis, our bishops have defined conversion as, "the acceptance of a personal relationship with Christ, a sincere adherence to him, and a willingness to conform one's life to his." (NDC, p. 48).
Finding God personally, spiritual friendship, prayer and encountering Jesus in Scripture and transforming ministry are the greenhouse experience which Jesus uses to bring about conversion.
This experience, however, is like the seed sprouting and sending up new leaves. It is only the beginning of our journey towards maturity. The mature plant must bear seed and multiply.
Jesus spent personal time with each of his disciples. He didn't merely lecture to the masses and generically send out his disciples. He summoned them individually and sent them out two by two. Before he sent them out he formed them, by spending time with them and modeling his ministry to them.
The ancient model of discipleship relied heavily on modeling and imitation. You were literally called to follow a rabbi to learn not only his teaching but how he lived the faith in practical daily life. Typically, the Rabbi would be training successors in ministry who would continue the work of their master.
Earlier in Mark's Gospel, Jesus meets each of the disciples individually and befriends them, staying in their homes and eating with them. He allows them to experience his life and to be transformed by this encounter.
After some time, Jesus appointed the Twelve to be Apostles (Mark 3:13-19). Mark tell us that their first task was to "be with him" (3:13) and then later "to be sent out" (apostellō) the verb, from which "apostle" is derived. Just as Jesus did, the apostles are to preach the Gospel, cast out demons and heal the sick (Mark 6:12).
Much later in Acts, St. Peter will summarize Jesus' ministry as follows, "God anointed Jesus of Nazareth with the Holy Spirit and power. He went about doing good and healing all those oppressed by the devil, for God was with him" (Acts 10:38).
The goal of Christian discipleship is to be Christ in the midst of the world. In order to achieve this, we must first "be with him" (3:13) and learn to imitate Jesus in his life of prayer and heart for the world. We need to pray that we to would be anointed with the Spirit and transformed interiorly by his presence.
Finally, in order to reach maturity, we need to be discipled by other Christians who will help us to grow and become fruitful. Eventually our goal should be to "be sent out" and to multiply this ministry among others.
Deacon Scott McKellar is a pastoral associate at St. Therese Parish, North.