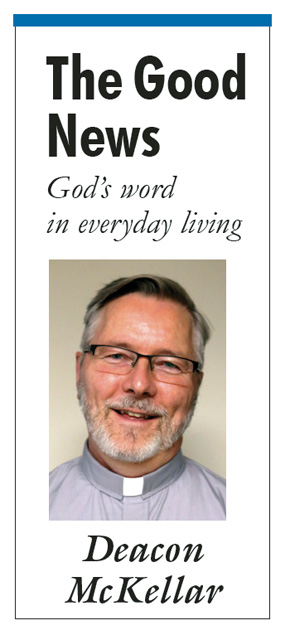 It would be hard not to notice these days that many young people are leaving the Church. The generation of parents above them resonates with the questions, "How do I keep my kids in the faith?" or "How do I bring them back?"
Exit interviews with many young people have revealed a consistent pattern of complaints. Generally speaking, they are not about beliefs, but about their perception about a lack of integrity and authenticity in religious practice. It is not uncommon to hear someone who has left the church claim they want 'Jesus but not the church' or that they are 'spiritual but not religious.'
Interviews with young people have revealed that they feel excluded from decision making and like no one is listening to them. They want us to stop blaming culture (and especially millennials) and instead to teach practically how Christian lives should be different from negative aspects of culture. They want to talk about hard issues. They want less talk about mission and to see more actual outreach to the poor and to the community. They want to be part of a community that doesn't feel exclusive or have cliques.
In today's Gospel, Jesus condemns the scribes for their uncharitable religious practices. Although Jesus has just praised one individual scribe earlier in this chapter (12:34), he says, "Beware of the scribes" (12:38) and denounces many of their religious practices.
While obviously there is no specific connection between the complaints of modern young people and the negative religious behavior Jesus attributes to the scribes, one might ask, do some of the same deeper attitudes resurface?
Apparently, their religious practices were focused on showing off, and self-promotion. They attracted attention by wearing distinctive long flowing robes (stolai) and by creating a culture of deference to themselves in the market places (agorai). They demanded the best seats in the synagogue and places of honor at banquets.
Jesus' denunciation escalates, however, from performance and self-promotion in 12:38–39 to dishonesty and hypocrisy in 12:40. Jesus says, "They devour widows' houses and for the sake of appearance say long prayers." Jesus notes, "They will receive the greater condemnation." (Mk 12:40). Mary Healy notes that since scribes were expected to live off of donations, perhaps Jesus is accusing them of deliberately mismanaging widows' estates, by sponging off their hospitality, or charging excessive legal fees.
While there is nothing intrinsically wrong with long prayers, it would seem that the heart behind these prayers was focused on performance, being seen by others, and showing off.
Earlier in the Gospel, Jesus warns us against those who bring about scandal and cause the weak to stumble (Mark 9:42; 11:17) and now Jesus speaks about the hypocrisy of those who abuse religion for human praise or personal gain. Clearly this demonstrates a complete failure in integrity and authenticity in religious practice. While the exact religious practices may differ, this is the same complaint given by many young people today.
Jesus' condemnation of the false religion of the scribes takes place in the Temple (11:27; 35). Mark tells us that Jesus then, "sat down opposite the treasury, and watched the crowd putting money into the treasury" (Mk 12:41). As Jesus and his disciples watched, many rich people put in large sums of money.
Later Jewish writings describe thirteen trumpet-shaped donation chests that stood in the Temple from this period, each labeled for different purposes. These donation chests would have clanked loudly when metal coinage was dropped in. Wealthy people could make a very public statement with their gift.
Mark tells us, that "a poor widow came and put in two small copper coins" (12:42). These two small coins (lepta), were the smallest Jewish coins in circulation. Mark explains to his Roman readers, that it takes two of these coins to make one quadrans, the smallest Roman coin (translated here as a few cents).
Calling his disciples to him, Jesus uses this incident as a lesson. First, he compares this widows' gift with the gifts of the other rich people. Jesus says, "Amen, I say to you, this poor widow put in more than all the other contributors to the treasury."
Jesus explains why, "For they have all contributed from their surplus wealth, but she, from her poverty, has contributed all she had, her whole livelihood."
The church would never require that someone give away all that they have to live on, but such a voluntary gift displays a profound spirit of detachment and great faith in God's providence. The voluntary gift of the evangelical counsels: chastity in celibacy for the sake of the Kingdom, poverty and obedience are a means of entering into a "more intimate" consecration to our Lord (CCC 915-916).
The Catechism reminds us that "Christ proposes the evangelical counsels, in their great variety, to every disciple" (CCC 915). Although the perfection of charity is a call for all of the faithful, there are also those who "make a profession of these counsels, within a permanent state of life recognized by the Church that characterizes the life consecrated to God" (CCC 915).
The simplicity and humility of the poor widow's heart displays a "more intimate" consecration to our Lord, and in clear contrast with the twisted motives of the scribes.
Jesus has already outlined the 'servant' attitude that his followers should have, "whoever would be first among you must be slave of all. For the Son of man also came not to be served but to serve, and to give his life as a ransom for many" (Mark 10:44–45).
St. Paul calls this attitude having the mind of Christ (Philippians 2:5; Romans 12:2, 16; Colossians 3:2). He reminds us, "Do nothing from selfishness or conceit, but in humility count others better than yourselves. Let each of you look not only to his own interests, but also to the interests of others" (Philippians 2:3–4).
Could having the mind of Christ be the key to the renewal of the Church, and the restoration of many youth to our parishes?
Deacon Scott McKellar is pastoral associate at St. Therese Parish, North.
Daily Scripture Readings
For complete daily Scripture texts, click here: http://www.usccb.org
Monday, November 12
Titus 1:1-9
Psalms 24:1b-2, 3-4ab, 5-6
Luke 17:1-6
Tuesday, November 13
Titus 2:1-8, 11-14
Psalms 37:3-4, 18 & 23, 27 & 29
Luke 17:7-10
Wednesday, November 14
Titus 3:1-7
Psalms 23:1b-3a, 3bc-4, 5, 6
Luke 17:11-19
Thursday, November 15
Philemon 7-20
Psalms 146:7, 8-9a, 9bc-10
Luke 17:20-25
Friday, November 16
2 John 4-9
Psalms 119:1, 2, 10, 11, 17, 18
Luke 17:26-37
Saturday, November 17
3 John 5-8
Psalms 112:1-2, 3-4, 5-6
Luke 18:1-8
Thirty-Third Sunday in Ordinary Time, November 18
Daniel 12:1-3
Psalms 16:5, 8, 9-10, 11
Hebrews 10:11-14, 18
Mark 13:24-32
Monday, November 19
Revelation 1:1-4; 2:1-5
Psalms 1:1-2, 3, 4 & 6
Luke 18:35-43
Tuesday, November 20
Revelation 3:1-6, 14-22
Psalms 15:2-3a, 3bc-4ab, 5
Luke 19:1-10
Wednesday, November 21
Revelation 4:1-11
Psalms 150:1b-2, 3-4, 5-6
Luke 19:11-28
Thanksgiving Day
Thursday, November 22
Sirach 50:22-24
Psalms 145:2-3, 4-5, 6-7, 8-9, 10-11
Corinthians 1:3-9
Luke 17:11-19
Friday, November 23
Revelation 10:8-11
Psalms 119:14, 24, 72, 103, 111, 131
Luke 19:45-48
Saturday, November 24
Revelation 11:4-12
Psalms 144:1, 2, 9-10
Luke 20:27-40
The Solemnity of Our Lord Jesus Christ, King of the Universe, Sunday, November 25
Daniel 7:13-14
Psalms 93:1, 1-2, 5
Revelation 1:5-8
John 18:33b-37